The 10th grade curriculum centers around the theme of "Building a Community." Students explore the ideas of communities (social, cultural, familial, etc.) through social-emotional learning in their History, English and Graphic Design classes. As they explore themes of tolerance, social justice and visual teaching strategies, students discover how individual elements can contribute and influence their own communities and the world. Students build the foundation of their graphic design skills through the use of the Adobe Creative Cloud Suite programs, such as Photoshop, Illustrator and Spark, along with other free online design programs.
As a cohort, students create interdisciplinary projects connecting their classes. Projects include: Tolerance Button project, Propaganda Poster campaign and Cell digital illustration. Students begin college exploration through workshops and field trips to: UC Santa Barbara, Santa Barbara City College, UCLA, and Santa Monica College.
CLASSES
(H) Biology
CTE: Intro. to Graphic Design
(H) English 10
(H) World History
TEACHERS
Louis Barreto
Wesley De Gracia
Laura Neustaedter
Soheila Norouzi
Gabriela Rosillo
Ellen Yuen
The 11th Grade is centered on the theme of "Creating the American Identity." Students explore the concept of "self" by reflecting on principles of social, political and professional identity through their US History, American Literature, Chemistry, and CTE: Graphic Design classes. In US History and American Literature, students focus on the individual's identity within American society. Students also investigate and analyze the lives of individuals in American history who have changed the nation's cultural and political identity. Through an interdisciplinary project, students explore advertising and create a brand identity inspired by American advertising in the 1920's.
In the Graphic Design classes students focus on building and marketing a professional identity.
Students learn advanced graphic design skills which include: web design, print design, social media marketing and branding. Building on their knowledge of Photoshop and Illustrator, they also explore Adobe programs, which include Dreamweaver and InDesign.
The 11th grade curriculum also focuses on career and college exploration that culminates in mock interviews, which prepares students for their summer internships. Students continue building their professional identity by participating in College and Career Workshops, Career Day guest speakers, college tours, and industry visits. Our business partners provide mentoring and job shadowing experiences to students throughout the year.
CLASSES
(H) American Literature(H) Chemistry
CTE: Graphic Design
(H) United States History
TEACHERS
Louis Barreto
Susan Cho
Laura Neustaedter
Runa Ray
Gabriela Rosillo
The 12th grade theme is "Knowledge into Action" which expands on the students' previous knowledge and experiences. Students look for solutions to everyday problems through interdisciplinary projects that focus on the importance of digital citizenship, finances, nutrition, personal values and health. Projects include: healthy food packaging design, US Immigration Infographic, and The Things They Carry project. Other activities include: college visits and financial aid workshops, museum field trips and JA Financial Park experience. Students culminate their high school journey by creating an online portfolio through Portfolium and complete certifications in financial literacy and Adobe.
CLASSES
CTE: Graphic Design: Ad Design
(H) Principles of American Democracy/Economics
(H) World Literature/Contemporary Composition
TEACHERS
Louis Barreto
Benett Berkowitz
Wesley De Gracia
Gabriela Rosillo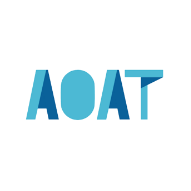 Gabriela Rosillo
Coordinator & CTE Teacher
(818) 885-2300
gabriela.rosillo@lausd.net
Cindy Duong

Principal
(818) 885-2300
cindy.duong@lausd.net